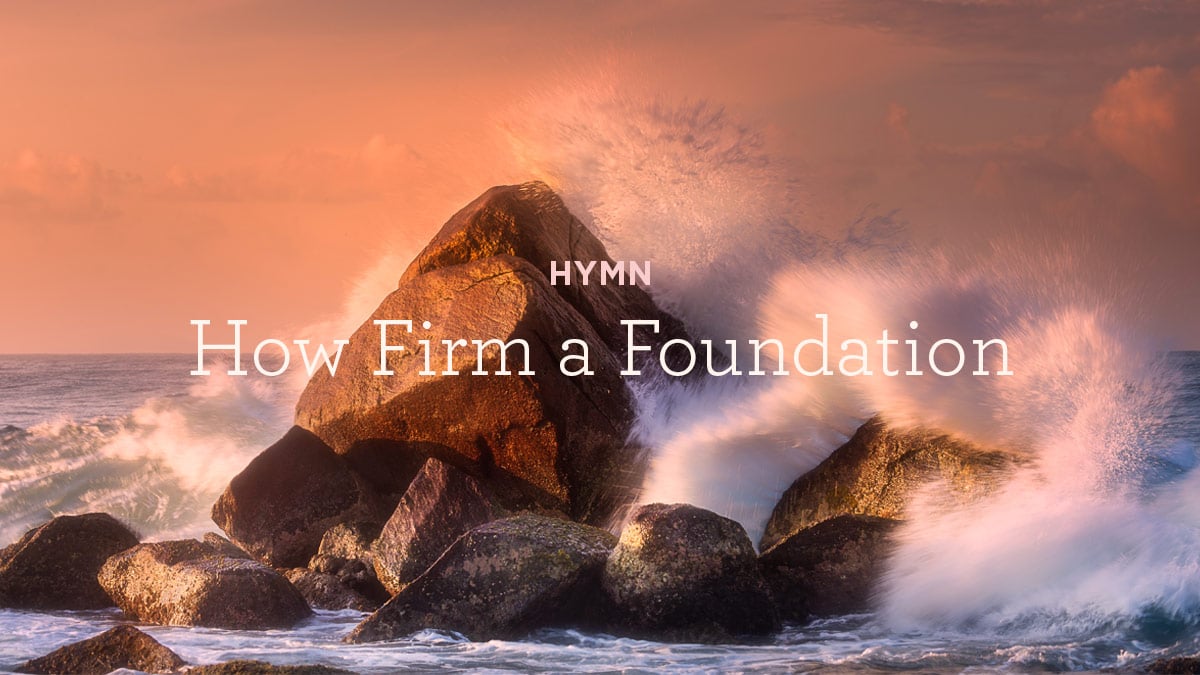 from Rippon's Selection of Hymns
The United Methodist Hymnal, No. 529
Not a whole lot is known about the exact origin of this hymn. The text was first published under the title "Exceeding Great and Precious Promises" in 1787 in the hymnbook A Selection of Hymns, compiled by British pastor John Rippon. This title comes from 2 Peter 1:3-4.
John Rippon was a Baptist minister in London who collected, edited, and published several collections of hymns throughout his life. Unfortunately, he frequently neglected to list the authors of the hymns he published, and would often make changes to the text without acknowledging which of the words were by the original authors and which were his alterations. This has been a source of frustration for historians and hymnologists!
The text for this hymn was attributed simply to the author "K". There have been a few possibilities as to whom this may refer, but it is likely to a man named Richard Keene, who was the song leader in the church where Rippon was pastor. The text has been set to several melodies. The tune known as "FOUNDATION" is an American folk melody, but it is not known who wrote it or what the original lyrics for that melody may have been.
"How Firm a Foundation"
Isaiah 41:10, Isaiah 43:2, 2 Corinthians 12:9 and Hebrews 13:5.
How firm a foundation, ye saints of the Lord,
Is laid for your faith in His excellent word!
What more can He say than to you He hath said—
To you who for refuge to Jesus have fled?
"Fear not, I am with thee, oh, be not dismayed,
For I am thy God, and will still give thee aid;
I'll strengthen thee, help thee, and cause thee to stand,
Upheld by My gracious, omnipotent hand.
"When through the deep waters I call thee to go,
The rivers of sorrow shall not overflow;
For I will be with thee thy trouble to bless,
And sanctify to thee thy deepest distress.
"When through fiery trials thy pathway shall lie,
My grace, all-sufficient, shall be thy supply;
The flame shall not harm thee; I only design
Thy dross to consume and thy gold to refine.
"The soul that on Jesus doth lean for repose,
I will not, I will not, desert to his foes;
That soul, though all hell should endeavor to shake,
I'll never, no never, no never forsake."