The above quotation is from the Season 16, Episode 15 of the popular television crime drama, NCIS, titled crossing the Line. It was spoken by an NCIS Agent to his son. The Agent was later killed in a Navy Yard bombing while his son was visiting him at work. The son visited the NCIS offices as a high school student several years later to try and find closure. But enough of the NCIS episode, and why did I mention it?
Watching the old show again (original shows are always better than the spin offs) reminded me that our NCIS quote has been spoken by wise parents to their children, military leaders to their troops, managers to their employees, and mentors to their mentees for probably centuries, in one form or another. It reminds us that instead of complaining about problems and issues, we should be about fixing things if we are able.
As an an old retired soldier myself and also a Christian, I am also reminded of another quote, "Jesus is the Answer", which was an Andre Crouch song from 1973, and later covered by countless Christian musicians.
The truth is, quite frankly, that Jesus IS the answer to all the world's problems, both personal and cultural, political, and societal. And while I understand being part of the solution to problems, we as Christians can never "be" Jesus. We cannot, and never will die for the sins of others, but we can share the message of the Gospel of Jesus Christ – that it was the incarnate Son of God who did die for the sins of His people, and in so doing be part of the ultimate solution.
Regardless what our temporal purpose might be, we have an overarching purpose to share the gospel of Jesus Christ in a lost and dying world.The Apostle Paul defined that message quite clearly in his 1st Letter to the Corinthian church:
" Now I would remind you, brothers, of the gospel I preached to you, which you received, in which you stand, and by which you are being saved, if you hold fast to the word I preached to you—unless you believed in vain. For I delivered to you as of first importance what I also received: that Christ died for our sins in accordance with the Scriptures, that he was buried, that he was raised on the third day in accordance with the Scriptures, " (1 Corinthians 15:1-4, ESV)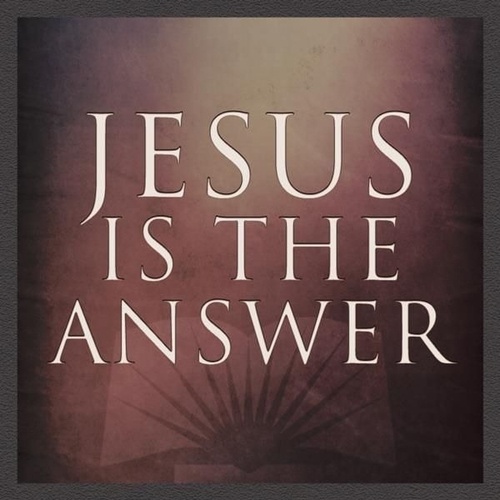 Be blessed as you go forth and proclaim it!